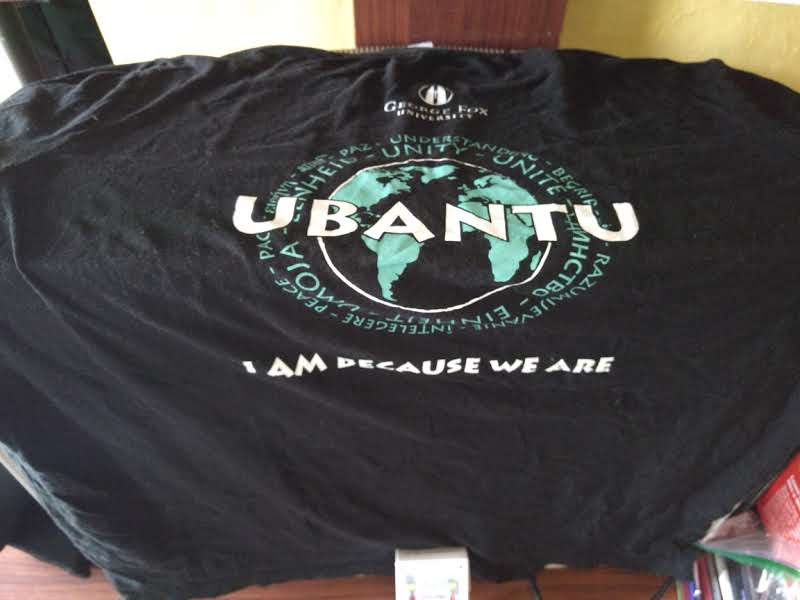 Picture Above: International Studies Department T-shirt from George Fox University
Arrived in Masatepe
Update:
By traversing the path that God created, I am here in Masatepe. While speaking with Stephen Goff while he was in Oregon, I truly know that this path was a Godsend. Stephen reminded me that they were supposed to be in Oregon to fundraise and they were then told to promote ITeams, before they were fully team members of ITeams. Stephen said that God placed them at the mission fair for a reason. It was a last minute choice for me to go to the missions fair. I was having lunch and remembered that the fair was happening. After being unsure about going, I mentioned it and they said why not go, so I did. ITeams was the last booth I went to, and they were the most excited about me being there and it helped that I was an International Business major.
After starting on this journey by meeting Stephen and Natalie Goff January 2016 at a missions fair at George Fox University, I am here with International Teams Masatepe. I visited the team for a week in October of 2016 and began fundraising in November 2016, and the fundraising account became fully funded by November 2017. Due some of the team members' travel schedule, I got to stay with friends and family through Thanksgiving and Christmas, with the plan to stay with Jon and Wanda Burgi in Managua for two nights, once arriving on January 18, 2018.
I arrived in Masatepe yesterday (Saturday Jan 20) around 10:30 am. I met with Hannah, who is going to lead me through orientation this week. My weekend has been open to have time to unpack and settle in and be with my host family. I really like my host family, they are really patient and kind. We are having a little trouble communicating, because only Dany knows English and he has a very busy schedule with college and music at church. I am sure this will get better as I start using Spanish more and what I have learned comes back to me. I just need to be practicing and taking chances by speaking, even if  am not certain if I am correct.
Journal Note:
While unpacking, I found the t-shirt above. Ubantu is a word made famous by Archbishop Desmond Tutu in South Africa. Ubantu means "I am because we are." This is deeper than "it takes a village," but it is a similar concept. Instead of just being nurtured by a community, ubantu is saying that my being, my existence, my reason for living, is from the people around me. After the last church service I attended before leaving for Nicaragua, the congregation watched "The Human Experience" (2008) together. The film followed two twenty-somethings who wondered why poor people continue to wake up each day and live their lives and asked, "what does it mean to be human?" The film answered this by following them to live with the homeless in NYC for a week, travel to a children's hospital in Peru, and a leper colony in Ghana. The film seemed to answer both questions with the same answer: these three communities all made a family, and through this family they found a meaning to live. Each person in the family (community) had a role and without this role, the family would not function, so they had to wake up each day and do their part. The discussion group I was in was not content with this answer, I think what we were expecting was a deeper answer, such as ubantu. The film almost got to ubantu, but not quite. Family does not equal ubantu, but family is a part of what ubantu is.
Ubantu goes beyond family, race, language, and culture. Ubantu does not discriminate. God created every individual person, ubantu says this in just one word. Ubantu, "I am because we are." This is  one of the things that I wish to live into and learn more of while in Masatepe.
My first six months will be focused on language training, so I will have limited work in ITeams, at the most 10 hours a week, which would begin in one month at the earliest.
I am excited to finally be here for the long-term. I cannot wait to learn more about why God lead me here and what I learn from the people of Masatepe.
Here are a few pictures of the outside portion of Beto's Coffee Shop (where I wrote this update):
Thank you for your support and prayers,Andy Comfort